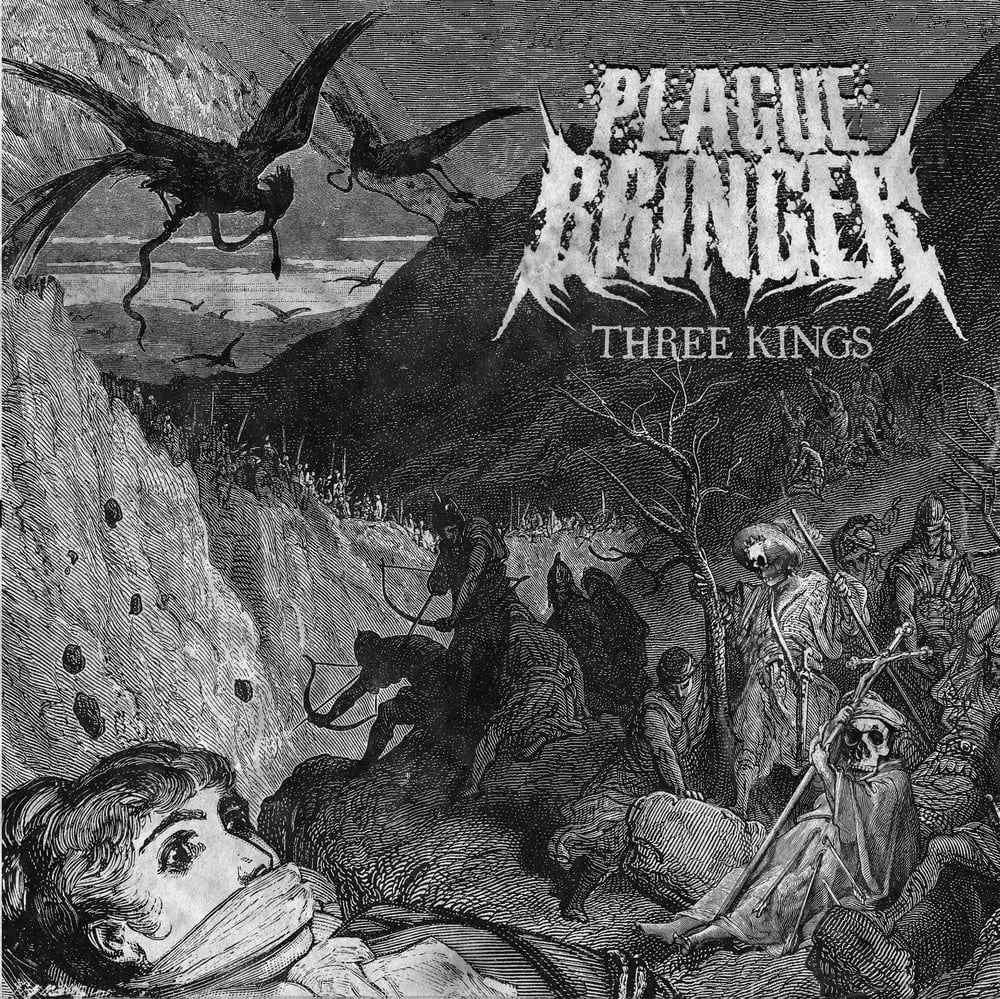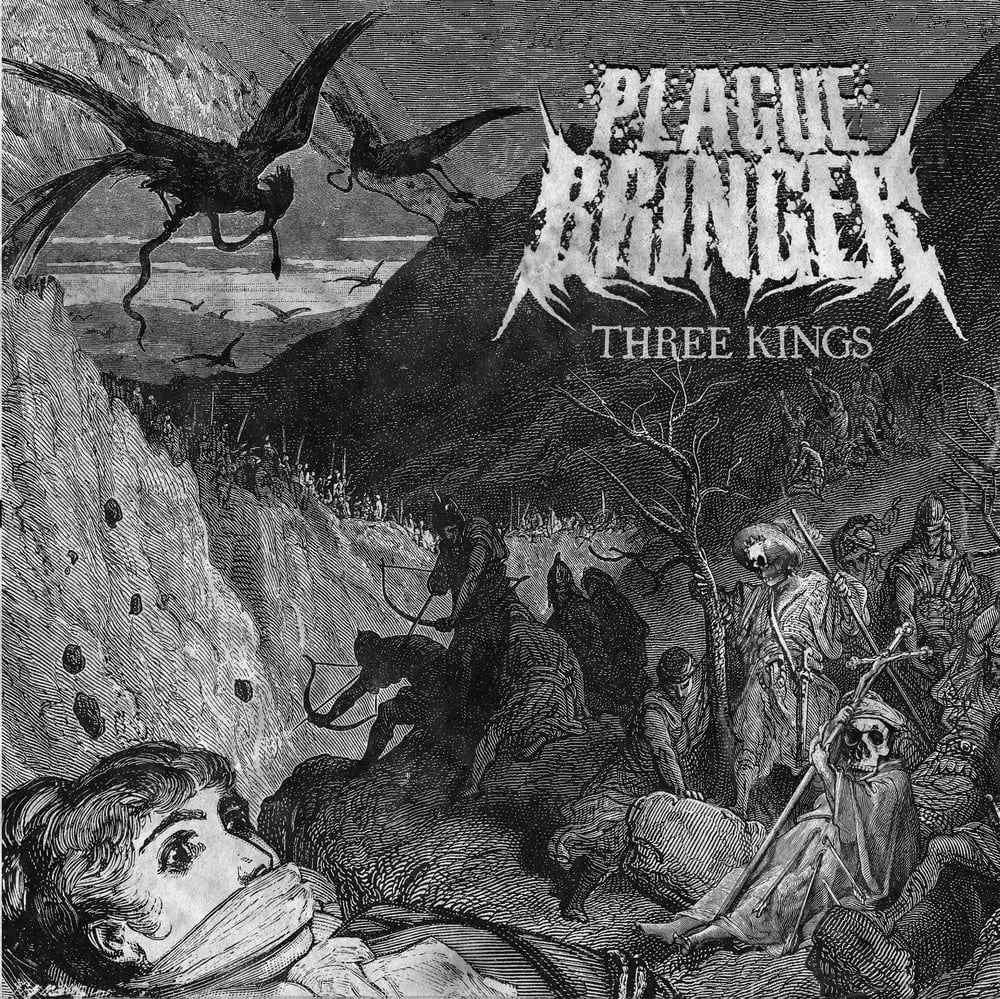 Plaguebringer Three Kings Oxblood 7" Vinyl Record LTD 300
$10.00
Release Date March 18th, 2017.
Limited to 300 copies.
Three Kings EP on Oxblood Red coloured vinyl.
Comes with a free download code from our bandcamp page:
https://plaguebringercanada.bandcamp.com/
Vinyl will be mailed immediately upon receiving them from the plant.
Please allow for a week past the release date to receive them.
Track List:
1. Maleficarvm
2. Queen of Midnight
3. Three Kings